.... NEWS..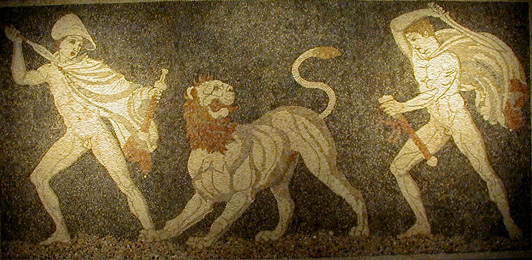 ANCIENT RECORDS FROM ANCIENT HISTORIANS FOR MAKEDONIA AND MAKEDONIANS AS DISTINCT NATION FROM OTHERS

ARRIAN
Anabasis of Alexander
Books V-VII
INDICA
Translated by; P.A. Brunt
Loeb Classical Library
ISBN 0-674-99297-0
"…..When the fleet was made ready for Alexander on the banks of the Hydaspes …….''

As trierarchs he appointed the following Makedonians: Hephaestion son of Amyntor, Leonnatus son of Eunous, Lysimachus son of Agathocles, Ascleiodorus son of Timander, Archon son of Clinias, ......All these were Makedonian. As for members of the League of Corinth, Medius son of Oxythemis came from Larisa, Eumenes son of Hieronymus from Cardia, Critobulus son of Plato from Cos, …….pag 359
2
From the Monument to Demosthenes the Athenians, on the base of his statue:
'' Had you for the Athenians been strong, as wise you were,
The Makedonian would not have conquered her ''
3
Plutarch
; Alexander; Battle of Chaeronea
...then Alexander , turning to Xenodochus of Cardia and Artemius of Colophon and said :
" Do not the soldiers of the United City States appear to you to walk about among MAKEDONIAS like demi gods among wild beasts ?"
4
Diodorus Siculus;

"For many days the king / Alexander/ lay helpless under his treatment, and the members of the League of Corinth who had been settled in Bactria and Sogdiana, who had long borne unhappily their sojourn among peoples of another race and now received word that the king had died of his wounds, revolted against the Makedonians. They formed a band of three thousand men and underwent great hardship on their homeward route. Later they were massacred massacred by the Makedonians after Alexander's death."

5
Plutarch
Life of Flamininus

" After this Titus had a meeting with Philip (who seemed disposed to make terms), and proffered him peace and friendship on condition that he allowed the City States to be independent and withdraw his garrisons from their cities; but this proffer Philip would not accept. Then at last it became clear even to the partisans of Philip that the Romans were come to wage war, not upon the City States, but upon the Makedonians in behalf of the City States."
6
Cicero ;
The tenth Philippic ;

".......Caius Antonius in MAKEDONIA, Stating that he had secured MAKEDONIA , Illyricum and City States with the armies in
THOSE COUNTRIES ........"

7
Polybius
( Book XVIII. 5)


Philip V from Makedonia responds to the City States and Roman demands:
"But what is most outrageous of all is that they should attempt to put themselves on the same footing as the Romans and demand that the Macedonians should withdraw from the whole of City States. To use such language is arrogant enough in the first place, but while we may endure this from the Romans, it is quite intolerable coming from the Aetolians. In any case,' he continued, 'what is this City States which you demand that I should evacuate, and how do you define City States? Certainly most of the Aetolians themselves are not City States! The countries of the Agraae, the Apodotea, and the Aphilochians cannot be regarded as City States. So do you allow me to remain in those territories."
.
8
Pausanias
( 1.13.2 )

These once ravaged golden Asia, and BROUGHT slavery UPON the City States. Now ownerless they lie by the pillars of the temple of Zeus, spoils of BOASTFUL MAKEDONIA .


9
Plutarch
Lives VI
Dion and Brutus
Timoleon and Aemilius Paulus
Translated by Bernadotte Perrin
Loeb Classical Library
ISBN – 10: 0-674-99109-5
ISBN-13: 978-0-674-99109-5
Life of Emilus Paulus
"…..As to public affairs that was the period when the Romans were at war with Perseus, the king of Makedonia, and were taking their generals to task because their campaigns ridiculously and disgracefully, and to suffer more harm than they inflicted. For the people which had just forced Antiochus, surnamed the Great, to retire from the rest of Asia, driven him over the Taurus mountains, and shut him up in Antiochia (Syria), where he had been content to buy terms with a payment of fifteen thousand talents; which had a little while before set the ex City States free from Makedonia by crushing Philip in Thessaly ; and which had utterly subdued Hannibal, to whom no king was comparable for power or boldness ; this people thought it unendurable that they should be compelled to contend with Perseus as though he were an even match for Rome,when for a long time already he had carried on his war against them with the poor remains of his father´s routed army ; for they were not aware that after his defeat Philip had made the Makedonian armies far more vigorous and warlike then before. This situation I will briefly explain from the beginning . …." pag 371,373